About the Client
Irishtimes.com is the online edition of The Irish Times the 'newspaper of record' in the Irish market.
The Challenge
In order to deliver a world class news website for the Irish Times we spent an initial period working closely with the client on their objectives. We set about investigating best practice for online publishing in four distinct strategic areas – commercial, interactivity, content and design. The outputs of this exercise delivered the blueprint for the new irishtimes.com design.
Our Solution
The new site allows the user to move intuitively from one story to another and offers multiple engagement opportunities. The site also takes account of developments in video and audio feeds to deliver content in new ways. Innovative design features, such as a scrolling carousel for the Irish Times supplements as well as animated weather and crossword features deliver a true Irish Times experience online.
How We Did It
Defined boundaries of content and commercials on the website.
Ensuring the integration to the Back End system was seamless.
Providing quick user interaction tools and clear navigation structure.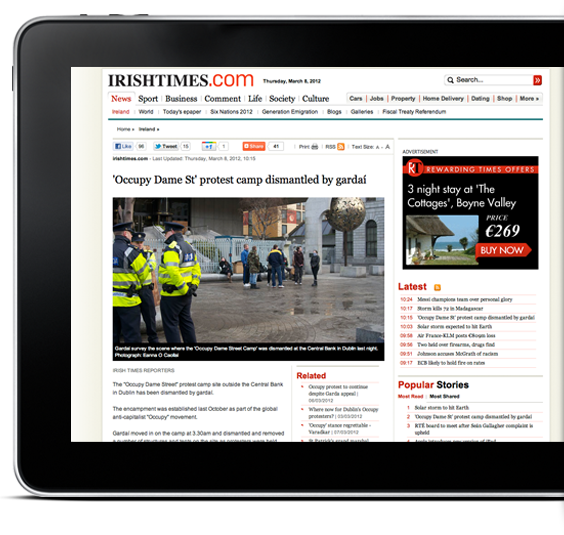 Services Provided
Digital Strategy
User Experience
Design
Development
Integration